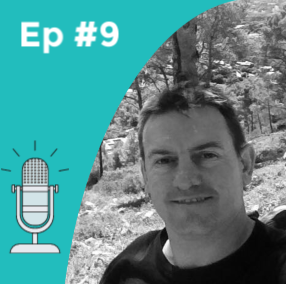 PODCAST IN A NUTSHELL
#1 - We always start the podcast with a bit of a quiz in the form of "guess the sound".  This week we have one of the most dangerous animals that roam this planet!
#2 - Segment two continues with the adventures of Janet & John's latest antics.  This week the brother and sister duo enjoy some riparian entertainment.
#3 - Segment number three is an interview with Neil Sinclair.  If you have ever fancied exploring New Zealand, especially the Abel Tasman track then this is the podcast for you.
#4 - The fourth segment is an education slot. This week I am going to tell you the good, the bad and the ugly about walking socks.
#5 - We then end the show with Derek & Doreen's latest antics as they discover that sometimes torches don't always help us to see in the dark.
LINKS AS PROMISED: 
1. Find out more about the Abel Tasman Trail here. 
2. Hiking socks links
Bridgedale Ladies ultralight hiking socks – https://amzn.to/2Igjvkj
Xsocks runners socks – https://amzn.to/32QkfpY
Hilly Compression socks – https://amzn.to/2IkNfgc
Otter waterproof socks – https://amzn.to/2VIu8V7
Seal Skin Waterproof socks – https://amzn.to/3ar7rc3
Coolmax Liner socks – https://amzn.to/2uXGgqs
Bamboo socks – https://amzn.to/2uSrRvv
Darn Tough socks - https://amzn.to/2XYjVn6