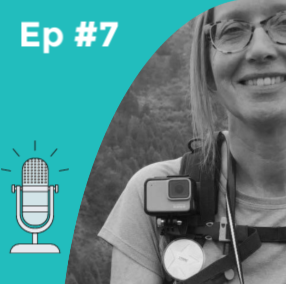 This week's Podcast in a Nutshell:-
Soundbite - this animal is born with white spots that vanish within 12 months. 
Derek & Doreen - The Braunston Walk.  Doreen likes the various stiles and a midway light breakfast makes it all worthwhile.
An interview with Lynne Rose.

 

Lynne tells us all about the Great Wall of China trip that she completed in 2019.
Education slot. This week I am going to talk to you about podcasts.

 

The best podcast player for your phone, along with some other outdoor podcasts that may be of interest to you.
We then end the show with Janet & John's latest antics. Piece Of Cake. Janet and John meet a new dog and climb a Northampton mountain.
LINKS AS PROMISED: 
See you next week.